hermitologist
PRODcast 91: Minor League Guy
Productive Outs
The PRODcast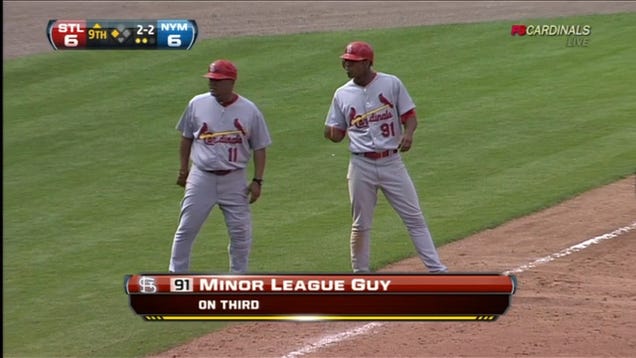 There he is, our Lord and Savior: Minor League Guy! Everything we do – including this episode – we do in his name.
Here's what we've got:
- The open (0:00-3:15)
- Your crazy emails (3:55-25:30)
- The musical guest: DAMA/LIBRA. Buy "Claw" here. (25:50-29:30)
- The baseball talk! (29:30-51:52)
MadBum is good. Big-Time Timmy Jim is not.
The Orioles are the least-bad team in the AL West
Same with the Royals in the Central (at least at the time we recorded this)
Halos are in first, and the AL West is gonna be a barn-burner!
Nationals look to have the NL East locked up…
… and the Pirates are pretty much done
Meanwhile Chris Carter is making a stealth run at the home run title
- Musical advice x 2: (52:45-1:05:10)
We discuss our best and worst decisions in our music careers, and
Can you enjoy your own records after they're finished?
- The week(s) in review: Puig Destroyer stuff and Ian's vacation rundown. We won't be hurt if you skip this part. (1:05:10-1:13:20)
THANKS FOR LISTENING!