hermitologist
PRODcast 85: In retrospect, Lastings Milledge might have had some makeup issues
Productive Outs
The PRODcast
PRODcast 85 is dedicated to our two patron saints, Lastings Milledge and Tony La Russa. May they both bless you and keep you and may their lights shine upon you forever.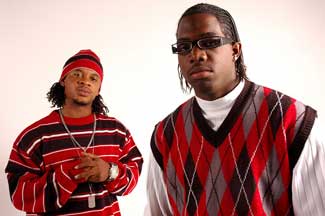 Here's how 85 breaks down:
- Open (0:00-8:00)
- Your wacky emailz (8:45-30:45)
- Musical guest: COMET CONTROL. Buy "Blast Magic" here. (31:30-34:00)
- Human guest: Melissa Lockard of OaklandClubhouse.com (34:00-55:00)
- The baseball things (55:50-1:18:55)
Josh Byrnes got canned as GM of the Padres

Carlos Correa … NOOOOOOOOOOOOOOO

The Angels BLOLpen is still a mess

The Brewers might actually be legit

Wacha and Garcia to the DL for the Cards

Phils sign Grady Sizemore to a minor league deal because of course they do

The Rangers … the poor Rangers

Bronson Arroyo could be next in line for TJ surgery
- Puig Destroyer updates (1:21:30-1:26:15)
- Goodbye and thank you for listening!